TOP 10 TNPSC Coaching Centres in Chennai top the list of Search When Searched for Tamilnadu Best Government Exam Coaching Centres.Competitive Exam aspirants of Tamilnadu mostly prefer TNPSC as a First preference as TNPSC is a Tamil Nadu state Government Exam.
The Tamil Nadu Public Service Commission (TNPSC) is an Independent State Government body responsible for the Recruitment of Personnel into the State's Public service. Student's of Tamilnadu Mostly prefer TNPSC as the First Preference as TNPSC is a Tamilnadu State Government Exam.
There is so many Coaching Centre in Chennai, which Provide TNPSC Coaching. The government has made so many Changes as Compared to last Year. Year by year the Pattern and the ways and the Competition Strategies are Changing.
So better to Check and tight your Seatbelts to Continue the Battle for Government Job race till the End. In the TNPSC Exam race, TNPSC Study Materials also play a vital role as you can acquire a lot of Practice paper and Brief Explanation of the subjects.
At last, all you need is your hard work, patience, tolerance, and guidance.
Top 10 TNPSC Exam Coaching Centres in Chennai
WE SHINE ACADEMY
4.8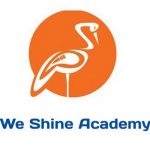 Address: 74(8B) Rangaswamy Street, (Near Adayar Bhavan)Pudhuvai Nagar West Chrompet, Chennai, Tamil Nadu 600044
City: Chennai
Phone: 89391 44344
Gmail: weshineacademy@gmail.com
Website: www.weshineacademy.com
Message: We shine Academy in Chennai is the only institute in South India which offers the best coaching at an affordable cost they produce the best results.
---
MANIDHA NAEYAM IAS ACADEMY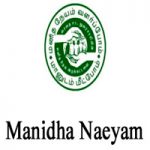 4.8
Address: No.28, 1st Main Road, Near Nandi Statue, CIT Nagar, Nandanam,
City: Chennai
Phone: 04424358396
Gmail: info@saidaiduraisamysmanidhaneyam.com
Website: www.saidaiduraisamysmanidhaneyam.com
---
SEN IAS ACADEMY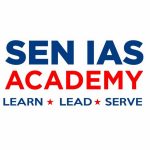 4.5

Address: No.646, 2nd Floor, KK Nagar, Tamilnadu – 625020.
City: Chennai
Phone: 086959 59500
Gmail: contact@seniasacademy.in
Website: www.seniasacademy.in
---
APPOLO STUDY CENTRE
4.0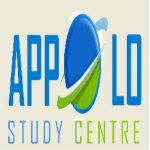 Address: 25, Nandhi Loop Street, West C.I.T.Nagar, Nandanam, Chennai, Tamil Nadu 600035
City: Chennai
Phone: 04424339436
Gmail: enquiryatappolo@gmail.com
Website: www.appolotraining.com
---
UNITED ACADEMY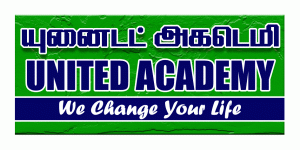 4.0
Address: No 1, Vembuli Amman Kovil Street Palavanthangal
Near Railway Station
City: Chennai
Phone: 9444334932
Gmail: info@unitedacademy.in
Website: www.unitedacademy.in
---
SHANKAR IAS ACADEMY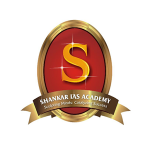 3.5

Address: Door No 18, Old Plot No 109, New Plot No 259, AL Block, 4th Avenue, Shanthi Colony, Annanagar, Chennai, Tamil Nadu 600040
City: Chennai
Phone: 044 4353 3448
Gmail: shankariasacademy@gmail.com
Website: www.shankariasacademy.com
---
VETRII IAS ACADEMY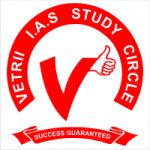 3.5

Address: Muthiah Hall, Old No.52, New No.1, 9th Street, F Block, 1st Avenue Main Road, Near Istha Siddhi Vinayakar Temple, Anna Nagar East, Chennai, Tamil Nadu 600102.
City: Chennai
Phone: 0442433 9435
Gmail: chennai@vetriias.com
Website: www.vetriiasacademy.com
---
RADIAN IAS ACADEMY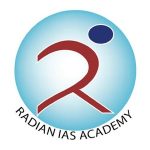 3.5

Address: RADIAN IAS ACADEMY 711 PH Road Opp, Anna Arch Road, NSK Nagar, Arumbakkam
City: Chennai
Phone: 0442433 9432
Gmail: rajaboopathy@radianiasacademy
Website: www.radianiasacademy.org
---
RACE INSTITUTE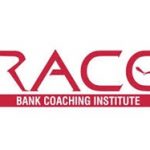 3.0


Address: #1 South Usman Road, Opp to T Nagar Bus Terminus, Thyagaraya Nagar, Chennai, Tamil Nadu 600017
City: Chennai
Phone: 090433 03031
Gmail: raceinstitute@gmail.com
Website: www.raceinstitute.in

---
INDIAN IAS ACADEMY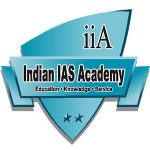 3.0

Address: #41, South Usman Road Opp. Raju Hospital, Near T.Nagar Bus Stand,
City: Chennai
Phone: 04424312042
Gmail: indianiasacademy@gmail.com
Website: www.indianiasacademy.com
Summary
Reviewer
Review date
Reviewed Item
Author Rating